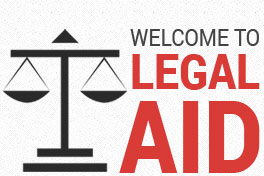 THE LEGAL AID CLINIC BY DR D. Y PATIL COLLEGE OF LAW
The purpose for us to start the Legal clinic was to impart practical teaching to law school students, and to also encompass free legal aid.The legal aid clinic provides hands-on experience to our students and services to various (mostly indigent) clients,and for the past few years we were able to achieve this aim considerably.
In the academic year 2013-2014 the students in this clinic are guided by Retd. District Judge and college professors, where we aim to focus on :
• Helping students to Acquire skills – Clinical education ensures that there is a skills-based approach which means our students are taught to pay as much attention to the processes associated with legal practice– as to the legal content of the rules forming the background to the work done. The skills include Research skill, Communication skills, Interviewing, Counselling, Drafting, Negotiating, Problem solving, Interpersonal and organisational skills.
• Student motivation and development is also a
• Professional ethics and responsibility
• Involvement with the local community
The legal aid clinic is headed by Retd. District Judge Shri.Nandlal Agarwal, Prof. Pranjal Nayar, Prof. Kalyanikutty, And a number of students. Thus we at the clinic aim at providing people free legal aid and ensure a full rounded development of our students.

We at the legal aid clinic have conducted various events and seminars
• Lecture on Consumer Protection Act
• Lecture series on drafting pleading and conveyancing by Retd. District Judge Shri.Nandlal Agarwal
• A visit to the Thane Central Jail