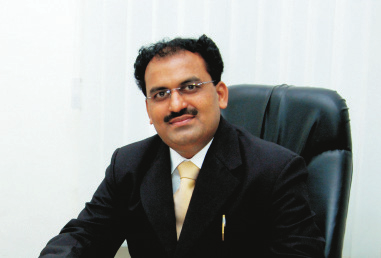 Dr Ajay W. Patil
Principal
Dr.D.Y. Patil College of Law


I am proud to say that Dr D Y Patil College of Law is one of the best institutions in the field of legal education. It gives me immense pleasure to be associated with such prestigious educational institution

With great support of our management, trustees, teachers, staff members we have achieved tremendous success in the field of legal education. Dr D Y Patil College of Law has been the meeting point of ideas and best academic practices. Apart from regular lectures we are organizing guest lectures by eminent legal luminaries, judges, and senior advocates we are also organizing seminars and workshops, Moot court debate and elocution competitors as we believe in overall development of the student community at large


We believe in the development of each and every student, our aim is to provide quality legal education taking in to consideration the changing needs of the society
It id rightly said that law is the king of kings. Our dream is to empower the students' community providing those with deep legal knowledge to the students so that they can apply it practically well. We are successfully organizing various camps, police station, court and jail visits so that students shall be benefited by it.