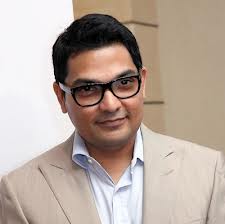 Dr Ajeenkya D Y Patil
Chairman - Dr. D.Y. Patil Group
President Dr. D.Y. Patil Educational Enterprises Pvt Limited

Dr. Ajeenkya D. Patil possesses a Masters degree in Business Administration from Richmond College and specialization in Marketing from London School of Economics. In 2005 he was nominated as Chairman of Central Board of Workers Education CBWE by Union Ministry of Labour and Employment, Government of India. In February 2007 he was nominated to International Baccalaureate Organization Development Council based in Geneva, . Recently he was nominated by Governor of Maharashtra to University of Mumbai to become Management member. He is also trustee of many educational and philanthropic trusts and societies. He is member of Vijay Merchant Center of disabled. In recognition of his relentless pursuit of social cause Professor Lord Patel of Bradford and Mrs. Cherie Blair , QC invited him to World Water Day event in the house of lords in March. Most recently he was awarded honorary doctorate by University of Central Lancashire, for his contribution to society in field of education. His dynamic personality is a strong aid in providing a clear direction to the group.